Cat Installation Instructions
Latching wedges must move freely, with hand pressure. This must be addressed before continuing.
Step 1: Remove mechanical latch lever, spring assembly, and latch pin.
Step 2: Remove latch pins from spring assembly by pressing out roll pin using a shop press or vise.
Step 3: Using a new roll pin (supplied), attach cam and spring assembly to existing latch pin. See figure 1 Note orientation of pin wedge side.
Step 4: Install assembly. Slide latch pin in bore then bolt cam to attachment plate with 3/8 x 1 1/2 bolt and locknut. See figure 2
Step 5: Install linear actuator with drive (wire) end to left side. Position motor towards machine. Install 1/2 bolt and locknut.

See figure 3 *Note right side or rod end of actuator can be screwed out to ease alignment of cam assembly's.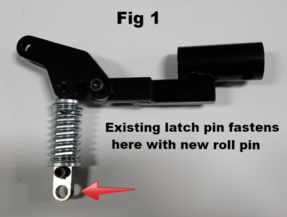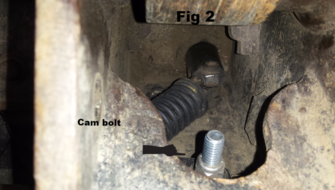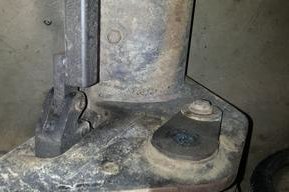 Wiring
Power harness:
Connect directly to battery or use jump stud and a good ground. Opposite end goes into cab, to switch.
Flex harness (yellow):
fasten flex harness bracket to backside of crossmember. Use existing bolt to secure bracket just above actuator motor, Fasten flex harness to bracket with pins facing up. Secure opposite end to left hand cam assembly. Find two drilled holes on backside of tubing. Secure with two Tek screws. See figure 4. Then connect motor wire.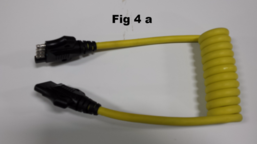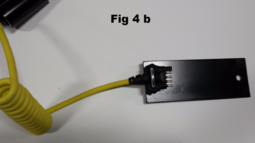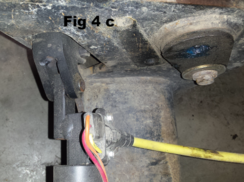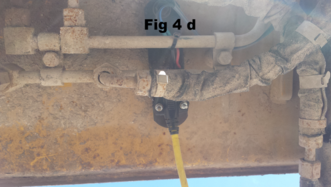 Boom harness:
Connect flex harness. Secure boom harness to hydraulic lines with cable ties. Chase harness onto engine compartment and then into cab, to switch.
Debris Shields:
Drill and tap (supplied) one hole on attachment plate above cylinder rod end. Secure shield with 3/8 bolt. See figure 5
Guard:
Bolt guard between loader arms and above actuator. figure 6

*Always check for secured attachment.